Captivating glamping ideas in Slovenia
Combination of glamour and camping brought us one of the most popular travel buzzwords in the recent years – glamping. Touch with the nature, eco-friendly style, wooden material and peaceful environment are addressing today's over-stressed society and our wish to be more connected with nature, but yet comfortable. Slovenia is the perfect destination for glamping experience with your team, due to its green and sustainable heart. and here are three top glamping choices we recommend.
Garden village Bled
Treehouses or glamping tents, relaxing hammocks, authentic Slovenian wood and morning coffee among treetops. This boutique resort offers complete privacy and it was recognized as one of top 5 glamping hotels in the world.
The best part of this glamping resort: one of the perks is also the location – nearby lake Bled, one of Slovenia's highlights.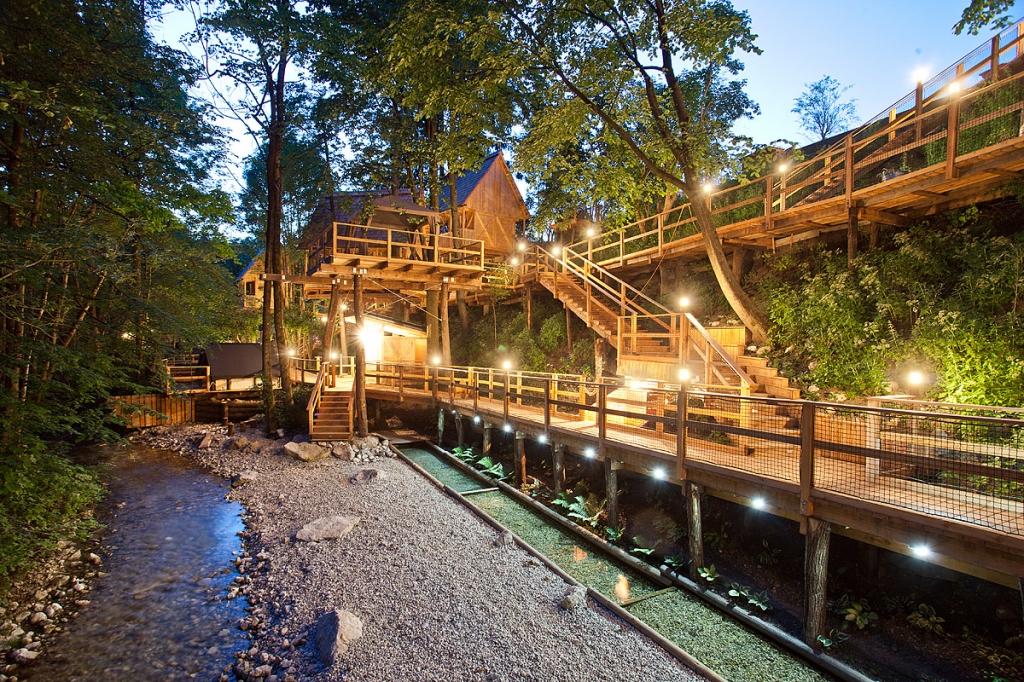 Glamping Olimia Adria village
Stay underneath the stars above Olimije thermal springs. Stylish design, pure luxury, special sensations and homemade breakfast from local farmers are just a few reasons to experience glamping in Podcetrtek, located in eastern part of Slovenia, known for its wine and glass production.
The best part of this glamping resort: it is located just next to Orhidelia spa, awarded the best spa in Slovenia for several years in a row. Say hello to the music pool and broad selection of saunas.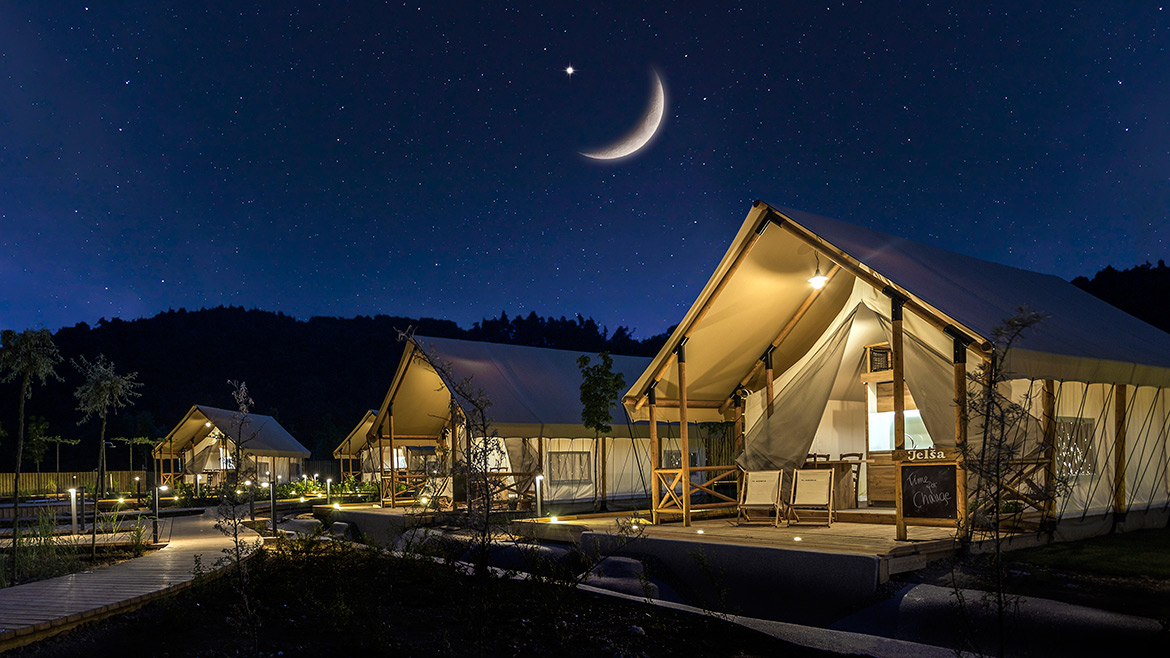 Nebesa, Kobarid
Rest, relax, rejuvenate. Complex offers the view of Triglav national park and turquoise Soca river in pristine nature, 900 meters above the sea and 600 meters above Soca river. Nebesa (meaning heaven) offer a place to stay for guests, that expect something more and your connection to nature will be extreme, with deers offering you company.
The best part of this glamping resort:  located near house Franko, best restaurant in Slovenia and home of the world's best female chef, Ana Ros. If you're into culinary experiences, this is the place to be.