5 special event locations in Split
With the 1,700-year-old Diocletian palace and a splendid waterfront promenade, Split impresses event planners as a lively Mediterranean city with modern hotels, a variety of activities and special venues. Which of its magnificent event locations would suit your incentive or conference group best?
Cellars of Diocletian's palace
The Diocletian palace is famed as one of most imposing Roman ruins and celebrated UNESCO World Heritage Sites in Europe. Built to support the residential area of the emperor Diocletian, today the massive cellars house a town market and an impressive maze of rooms. Taking into consideration certain event regulations pertaining to the UNESCO protected venue, you can privatize the Diocletian's cellars and stage gala evenings and Roman inspired events for up to 300 guests buffet style and 200 seated.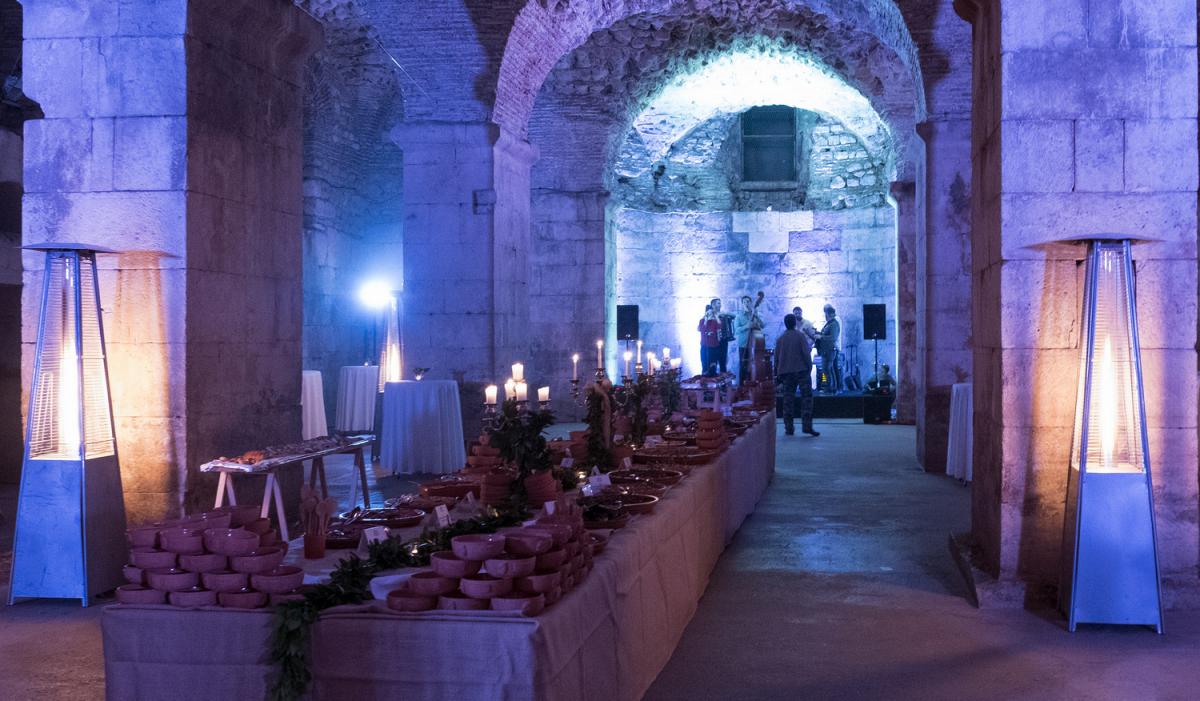 Ivan Mestrović gallery
The stellar art museum presents the collection of works by Ivan Meštrović, Croatia's greatest modern sculptor. The artist designed and built the gallery as a personal residence in the 1930s and then donated it to the state in the 1960s, enabling the foundation of the gallery. Its terrace under the arches seats up to 70 guests, while larger group events of up to 450 can be held in a tent in the garden.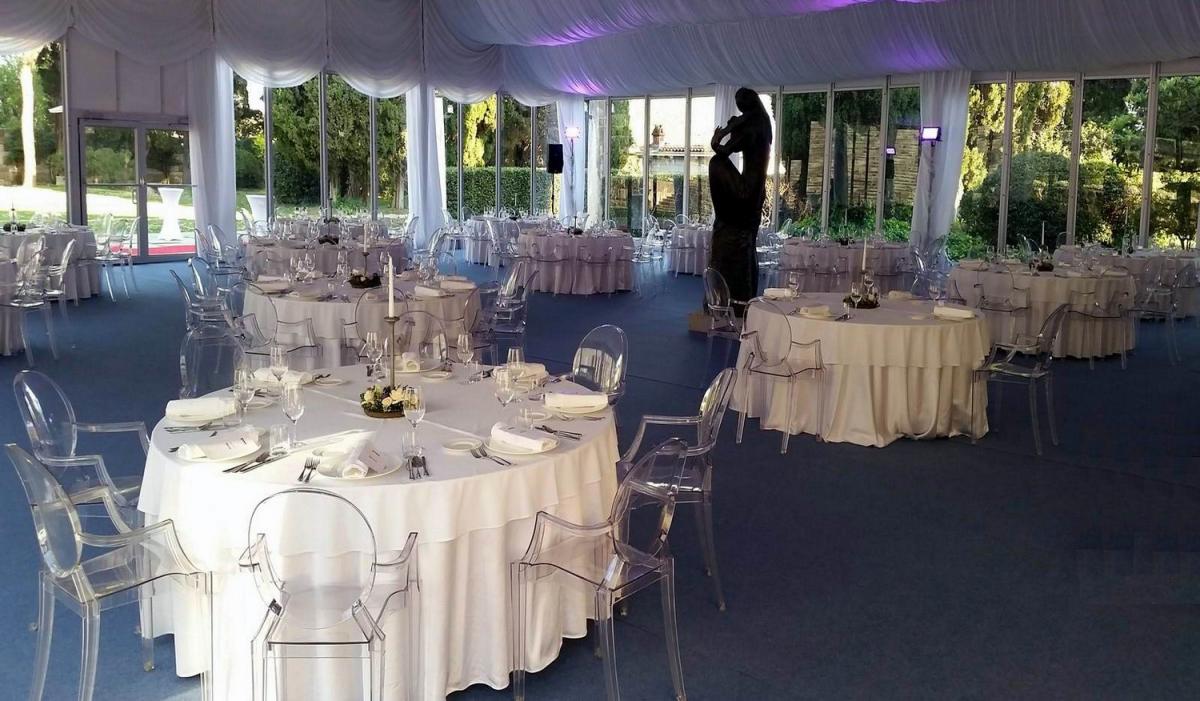 Villa Dalmacija
Located in a small private bay on the outskirts of Split, villa Dalmacija used to be a summer residence of the Yugoslav president Tito. After its complete renovation, the villa can be hired exclusively to host various types of events. Placed in a beautiful park close to the Adriatic sea, the villa Dalmacija features an inside area for 120 guests and a beautiful terrace for up to 140 guests at a gala dinner or 300 guests at a cocktail reception.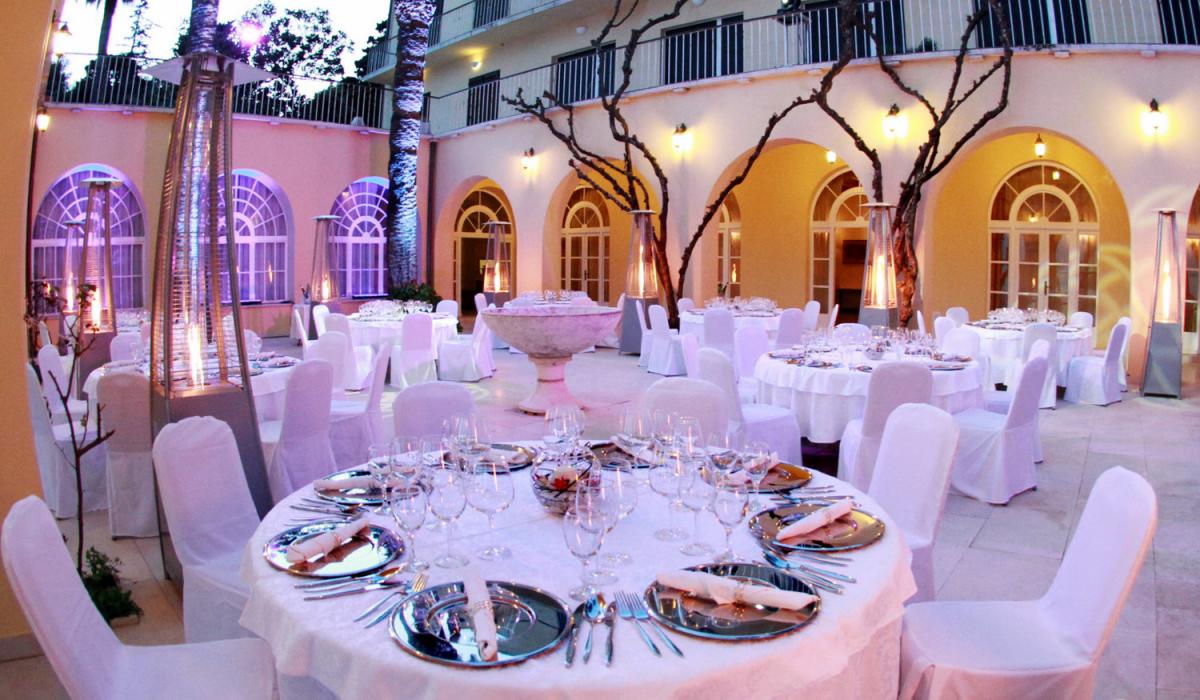 Prokurative square
Officially the Republic square, Prokurative is a large open square in the middle of Split city. Built in the 19th century, it is surrounded on three sides by neo-Renaissance buildings, while it opens to the harbour and Adriatic sea on the southern side. Resembling in part the Venice St. Marks square, the Prokurative square can host lunches, dinners and special events for up to 650 guests.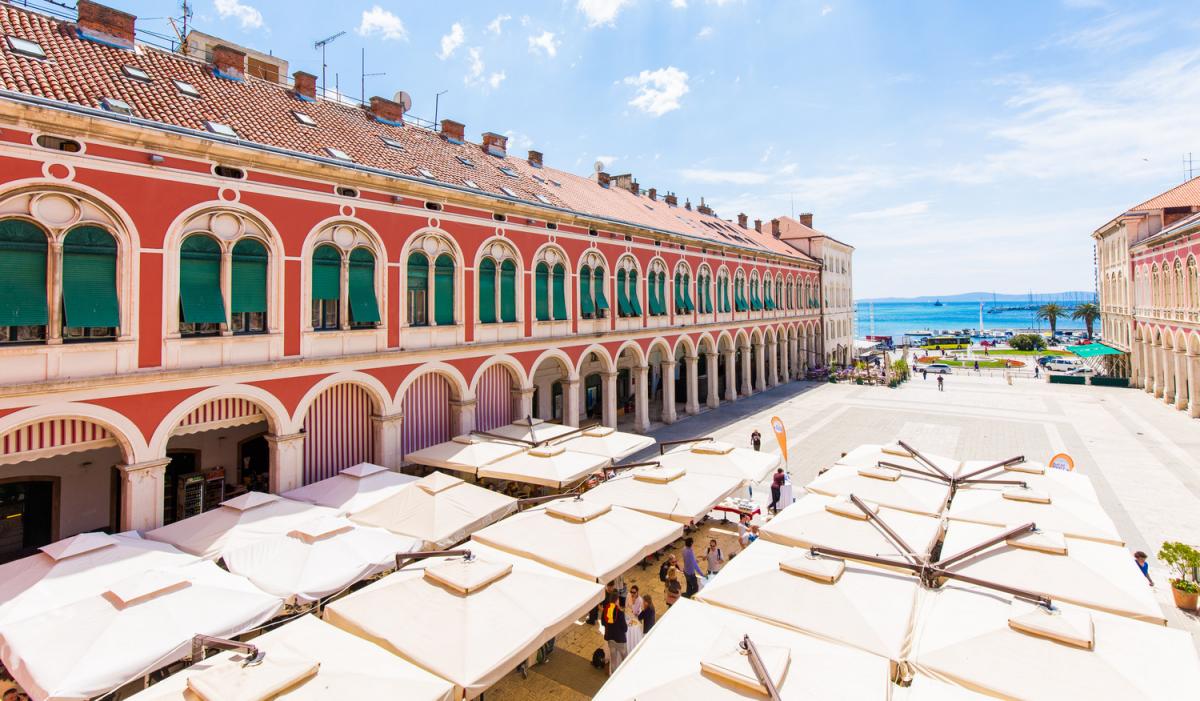 Hemingway club
Located in the Kastela bay, the Hemingway seaside club is one of the chicest venues in Split. The contrasting black boudoir-like interior of 500 sqm and white exterior of 1500 sqm can hosts seated gala dinners up to 250 guests and parties for up to 1,300 guests. The large venue can be easily adapted to your specific needs, complementing the existing offer of the finest cuisine and creative cocktail concoctions.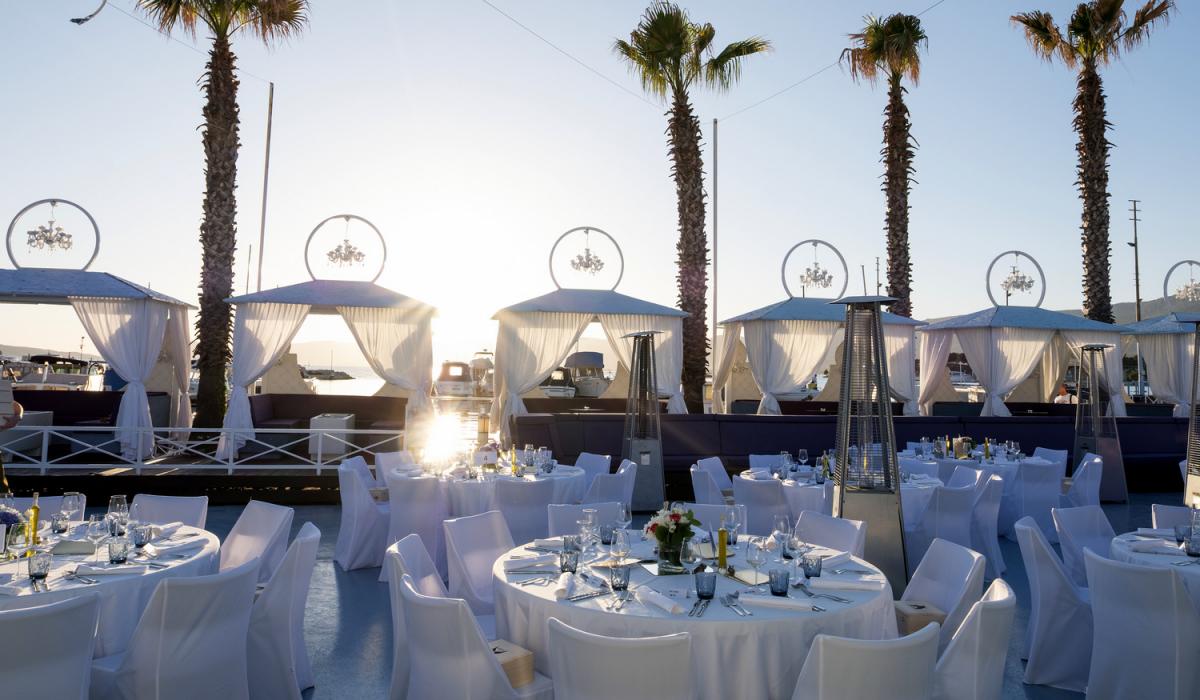 If you need any further proposal or creative idea for your group program in Croatia, please contact the Intours DMC team at info@intours-dmc.com.